Architecture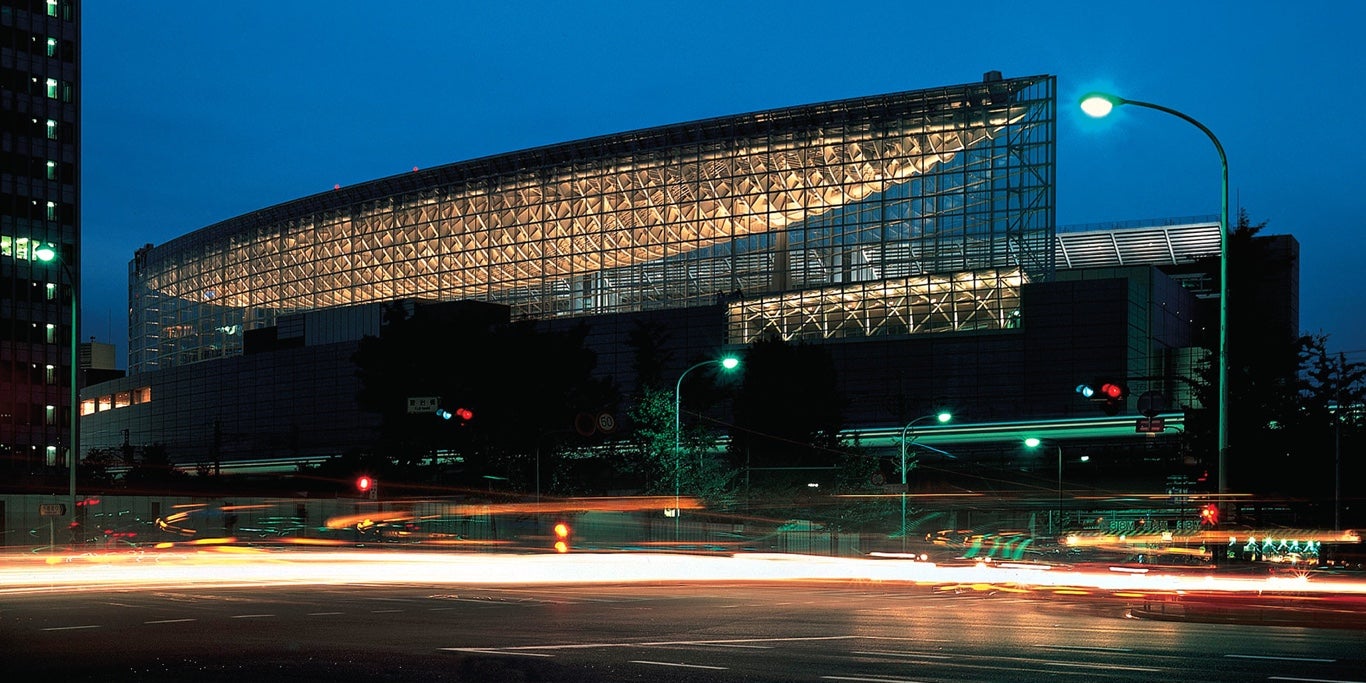 Architect
The design chosen as the winner of the 1989 Tokyo International Forum International Public Design Competition was that of Rafael Viñoly, the U.S. architect.
His design met high acclaim because it was the most balanced for the required program, it had the most explicit functional organization, it deftly used the unique requirements of the location, and resulted in a very high level of completeness in regards to the various demands of the facility for provision of a multipurpose public space.
Vinoly's Tokyo International Forum currently is ranked with two stars for the overall building and three stars for the Glass Building in the Michelin Green Guide Japan, and has garnered attention from people across the globe.
Rafael Viñoly
U.S. architect, Mr. Viñoly was born in Uruguay in 1944.
His distinguished works include Bank of the City of Buenos Aires.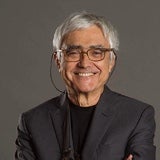 Sketches
© RAFAEL VIÑOLY ARCHITECTS
Concept
What is the close relation between the main voluminous halls A, B, C, D and E and the layout of the group of conference rooms? How should the lobby, which connects these, work? Rafael Viñoly's answer to these questions was to place the lobby in the center, then a diagram containing main spaces evenly distributed on the grounds in a logical layout.
Each hall is isolated on the west side of the grounds, which minimizes vibration noise, aligned in order of size from the north side. The largest hall E is located in a two-level underground atrium, and is visually integrated with the Underground Concourse space so that its considerable size is not conspicuous. The group of conference rooms are arranged in a three-level belt shape as a block on the border of the grounds on the JR side.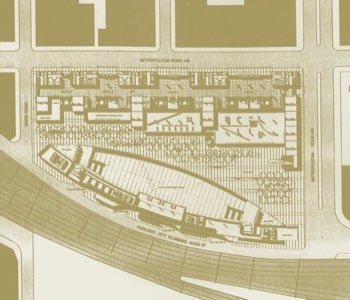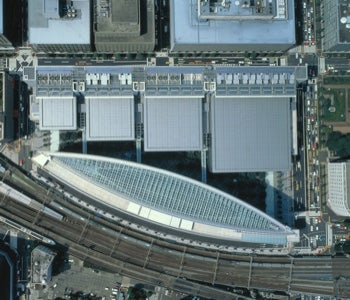 The lobby space, which evenly connects the distributed layout of the main facilities, is visually integrated with the Plaza formed at the foot of the four halls in order to create a single artistic object that overflows with light and shines as a single space, and is covered in transparent glass to create the impression of a larger public space.
Each hall faces the Plaza and is designed for a completely open feel, which is maximized in regard to the quiet public space of the Plaza. The space is closed off to the outside but opened on the inside to preserve the quiet atmosphere required of such a facility. Some visitors have mentioned that the building is closed off from the outside, and this is the reason why.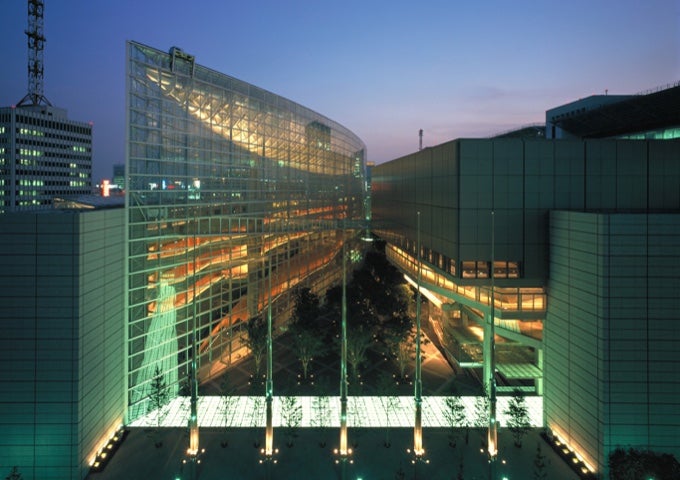 Awards
Winner, National Honor Award for Interiors, American Institute of Architects, 1997

Winner, 39th BCS Prize-Winning Works, Building Contractors Society, 1998
Winner, Excellence in Design Award, American Institute of Architects, 1996

Innovation in Architectural Laminated Glass, Benedictus Award, DuPont, 1997

Winner, Award of Excellence, International Association of Lighting Designers, 1997
Gallery
Taken from the New Voyage special photo exhibit celebrating the 20th anniversary of the Tokyo International Forum (December 2017) 
Photographed by the popular women's camera community Tokyo Camera Girls