Shops & Restaurants
Restaurants and Cafés
Neo Yataimura
At noon, stylish cafes open up parasols, tricolor wagons arrive and colorful, cute kitchen cars gather together to offer various lunch menus with food from around the globe.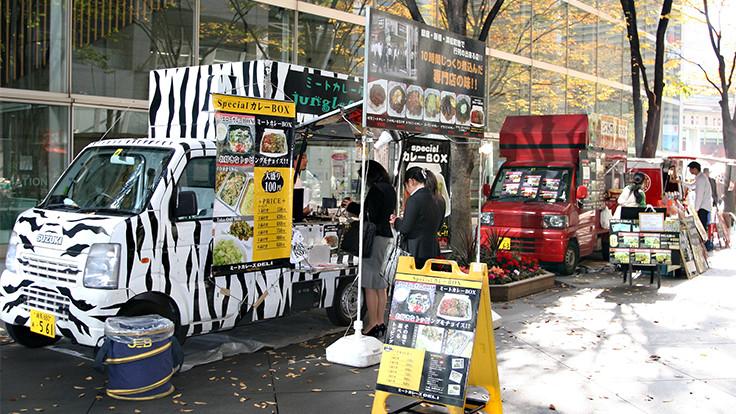 Popular Beer Garden in a Wide-open above Ground Green Space
Neo Yataimura Super Night offers a beer garden in a relaxing urban space surrounded by trees.
Held once a month every year from April to November.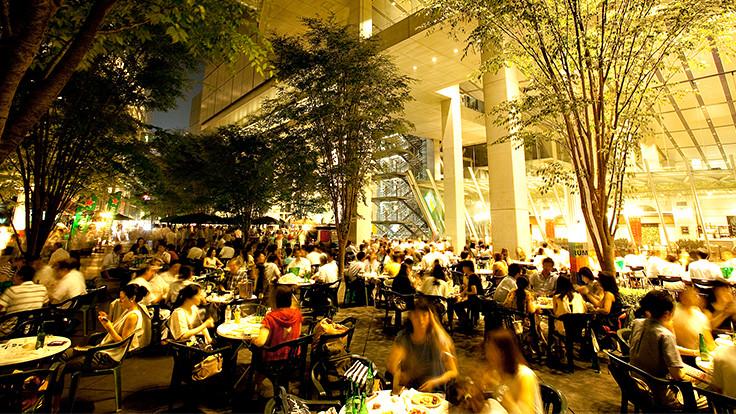 Shops, Services, and Museums

A lifestyle store overflowing with miscellaneous goods
Weekdays:11:00 - 21:00
Weekends / Holidays:10:00 - 20:00

[Graphic Station]
Goods from various artists, imported sundries, and Tokyo International Forum original items are on sale.
Mon-Thu:11:00 - 20:00
Fri-Sun / Holidays:10:00 - 20:00

[Convenience Store]
A wide variety of items are available in this stylish store, from rice balls to bentos and daily necessities.
Weekdays:7:00 - 23:30
Weekends / Holidays:7:00 - 23:30

[Optimum Relaxation Massage Parlor]
Relax in this spacious, scenic spot. Massage courses longer than 30 minutes can be booked in advance.
Weekdays:11:00 - 21:00
Weekends / Holidays:11:00 - 20:00

Mitsuo Aida was a calligrapher and poet who continued searching for his own style of writing and expression in words. This museum features a number of his works on display.
Tue-Sun:10:00 - 17:30 (admission until 17:00)
Closed:Monday (Open in case Monday is a holiday; no substitute holidays)
Shop & Restaurant Floor Map
1F Shop Information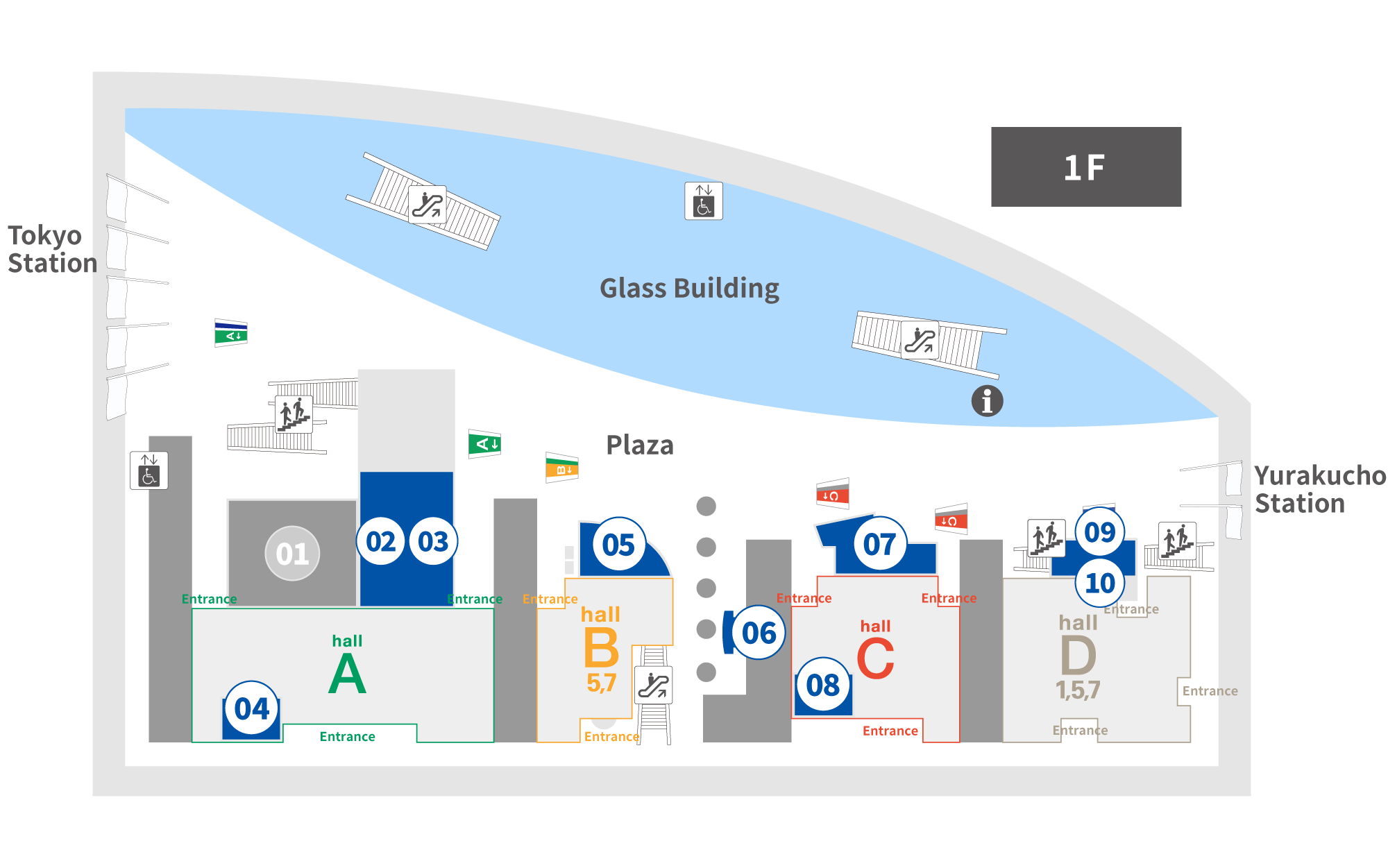 02. BROOKLYN ROASTING COMPANY
B1F Shop Information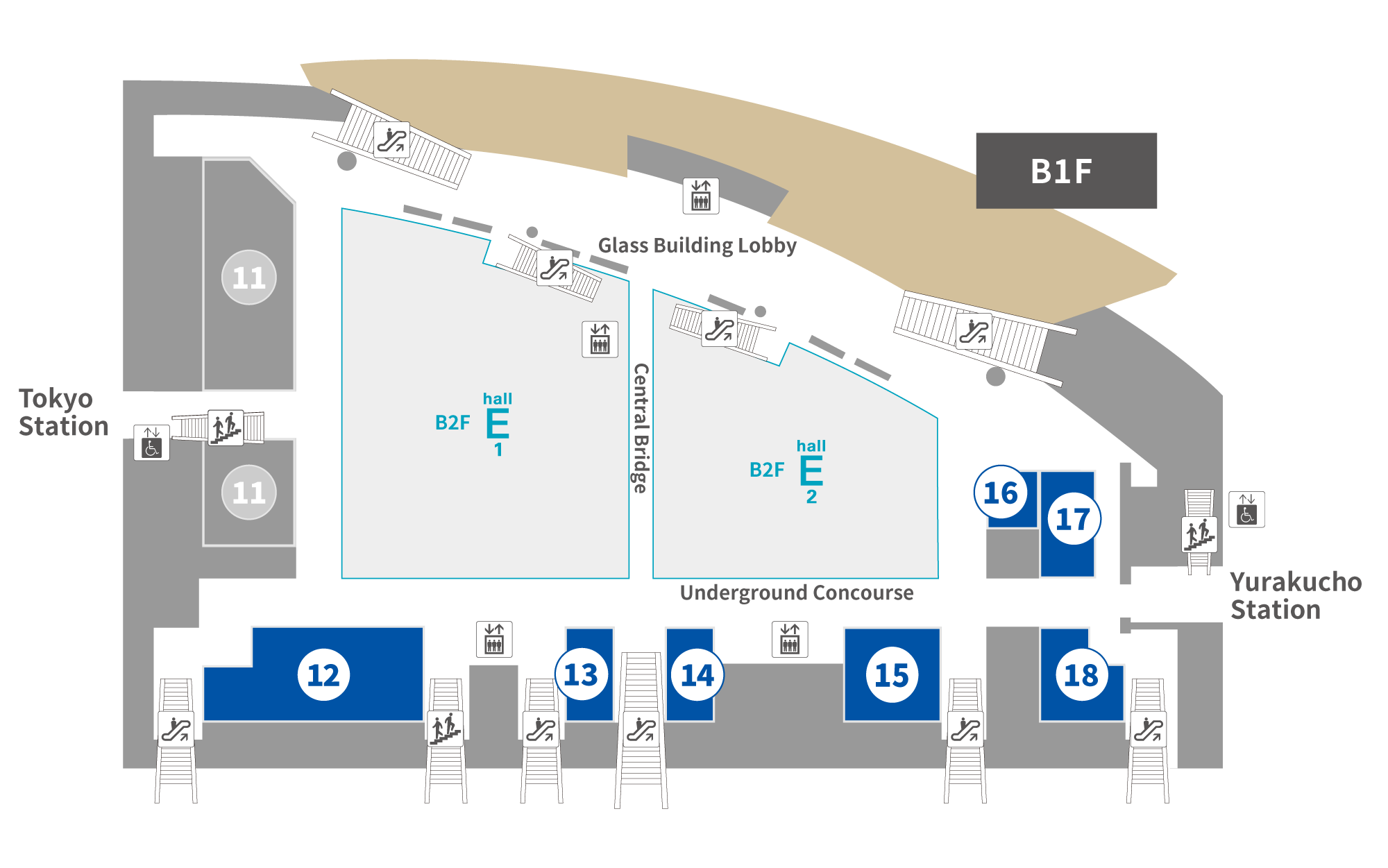 13. Pizza & Pasta Papa Milano
---

---
Up-Tempo is a free newspaper with information on shops and restaurants that can be found at various shops and other locations in Tokyo International Forum. Make sure to pick up a copy for discount coupons and other useful information.