Safety Initiatives
Ever since opening the Tokyo International Forum, we have endeavored to run this facility with safety and security as our unwavering mission.
Various events can be anticipated at such a large facility that attracts many visitors, so we strive to prevent accidents and disasters of all kinds while utilizing the guidance of a Risk Management Committee for overall fire, disaster, and crime prevention.
Not only do we work to ensure the safety and security of all visitors to Tokyo International Forum, but are actively involved in local safety and security measures. In this regard, Tokyo International Forum is designated as a temporary stay facility in the Tokyo metropolitan area for persons who have difficulty returning home after a large-scale disaster.
Emergency Drills
Employees of Tokyo International Forum undergo various forms of training throughout the year including emergency first aid drills, emergency firefighting drills, and initial earthquake response drills. This system improves our ability to provide the appropriate response to emergency situations and ensure customer safety. Joint training with relevant agencies is conducted to further strengthen a framework of cooperation when emergencies occur.
Emergency first aid training

Emergency firefighting training
Joint Training with the Marunouchi Fire Department
Tokyo International Forum conducts joint firefighting training with the Marunouchi Fire Department. Joint training is conducted with the public fire department (Marunouchi Fire Department) and the Tokyo International Forum Private Fire Department in anticipation of spreading fires and group injuries during events. Particular emphasis is placed on initial response, rescue, emergency first aid, evacuation, reporting to and maintaining communication with the fire department during emergencies. Full emergency drills are conducted, with the public fire department participation including the use of oxygen tanks and respirators.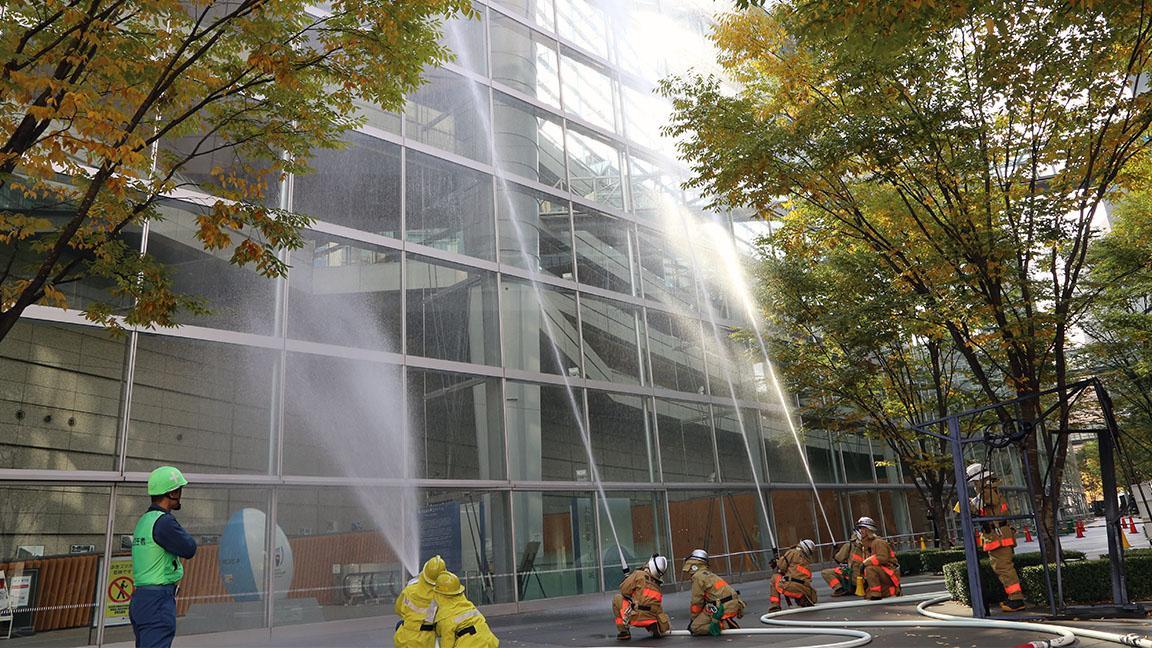 Marunouchi Anti-Terrorism Partnership Comprehensive Security Training
Tokyo International Forum participates in the Marunouchi Anti-Terrorism Partnership along with the Marunouchi Police Department in comprehensive security training conducted at the Tokyo International Forum Plaza.
This is a training that consists of nearly 200 people from private corporations and groups participating in Marunouchi Anti-Terrorism Partnership, the Marunouchi Police Department, and the riot squad from the Tokyo Metropolitan Police. The training covers joint bomb disposal with the Metropolitan Police Department and Tokyo International Forum Security Force, earthquake rescue training, and police dog demonstrations for a highly realistic exercise.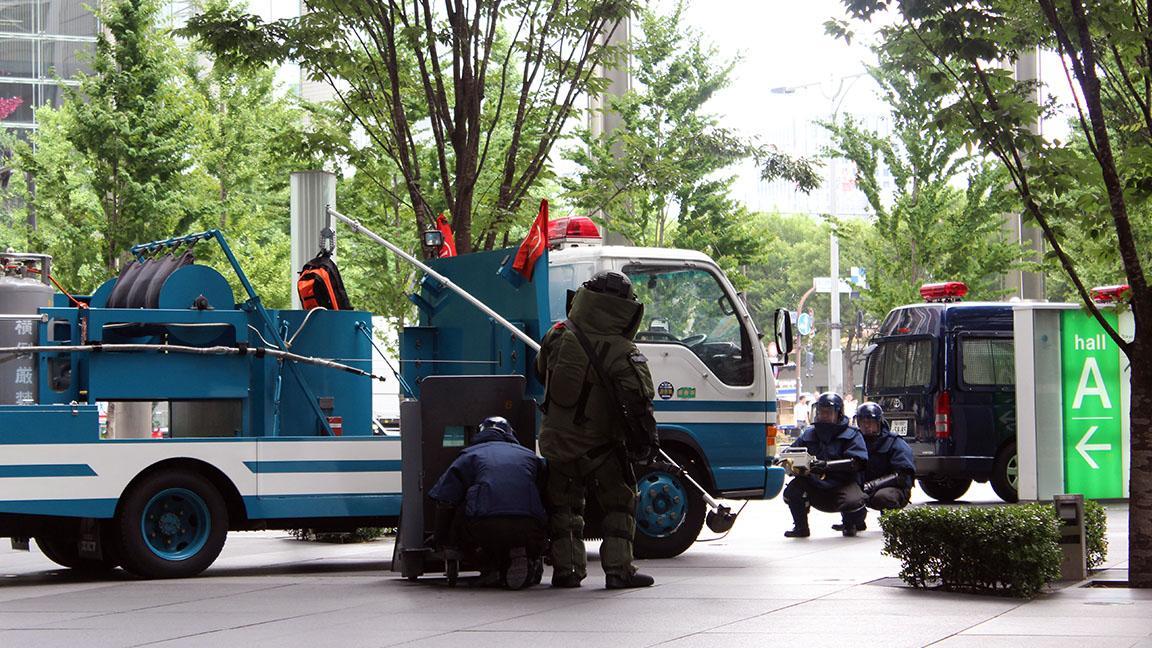 Training to Assist Those Having Difficulty Returning Home After a Disaster
Tokyo International Forum participates in comprehensive training held by the Tokyo Metropolitan government and individual in-house training in opening up the facilities as a temporary stay location, as well as taking in those who have difficulty returning home after a disaster, and providing them with instructions, information and emergency supplies. Such exercises allow us to smoothly and safely provide a temporary place for persons to stay in case of disaster, and help contribute to the local community.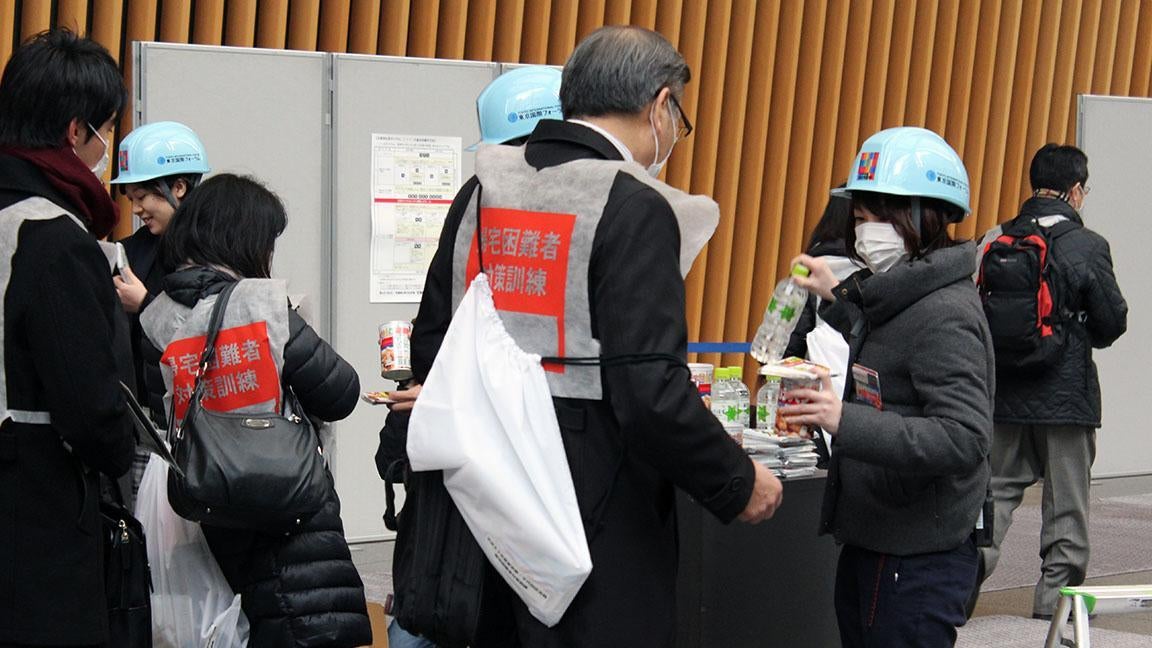 Fire Safety Building Certificate
Tokyo International Forum has continuously maintained the Fire Safety Building Certificate since adopting the certification system in 2006 which was established by the Tokyo Metropolitan Fire Prevention Ordinance.
The Fire Safety Building Certificate is only received after an examination by the fire department showing active efforts to improve fire prevention safety measures by relevant individuals, indicating a building that has introduced a particularly high level of fire prevention. The certification is valid for three years (for two years until 2012), which is renewed before expiration after undergoing inspection and testing by the fire department.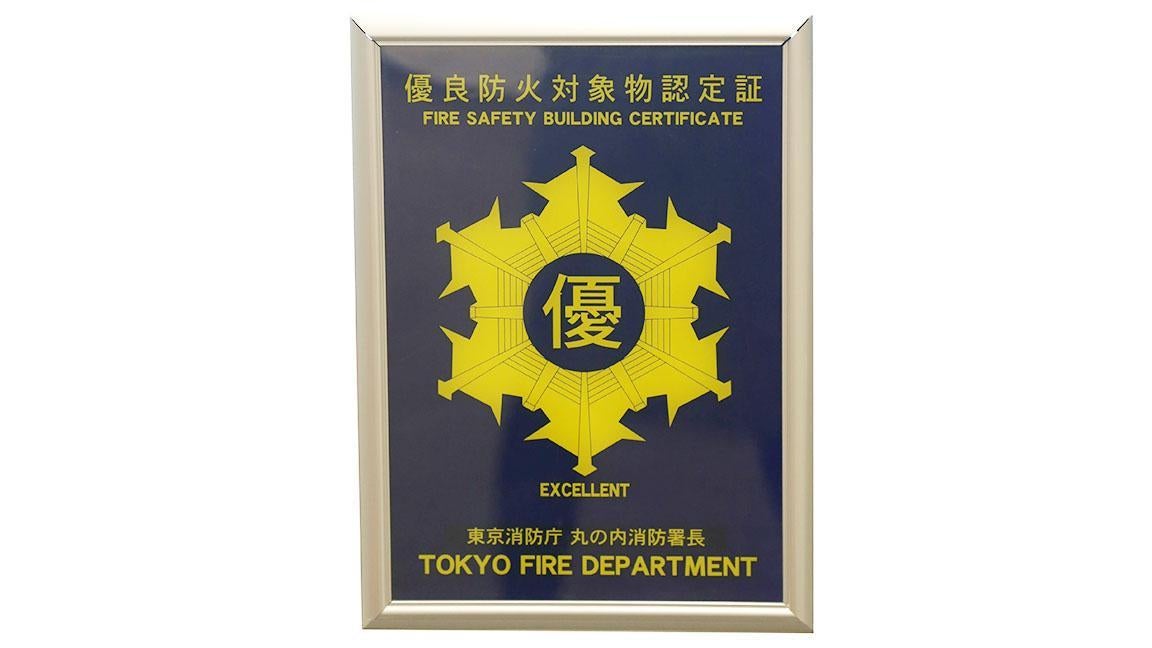 AED (Automated External Defibrillator)
AEDs are well known because they are currently available in many locations where large numbers of visitors congregate, such as in large facilities, stations and schools. However, it was not until 2004 that the government eased regulations so that they could be used by anyone. Thanks to relaxed government regulations, Tokyo International Forum installed AED stations in December 2004 in order to further improve safety measures for visitors. There are currently 15 AED stations within the buildings.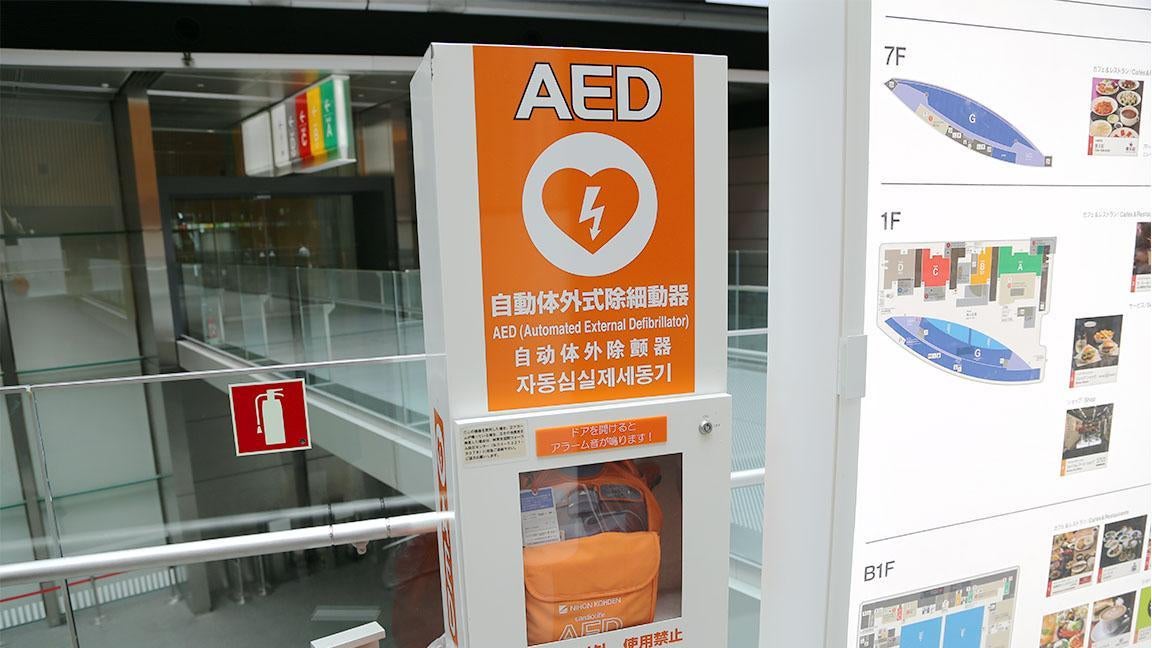 Locations
Earthquake Measures
When an earthquake with a seismic intensity of more than 5+ is observed, an emergency announcement is issued, notifying visitors of a large-scale earthquake in order to eliminate concerns and prevent panic leading to subsequent accidents.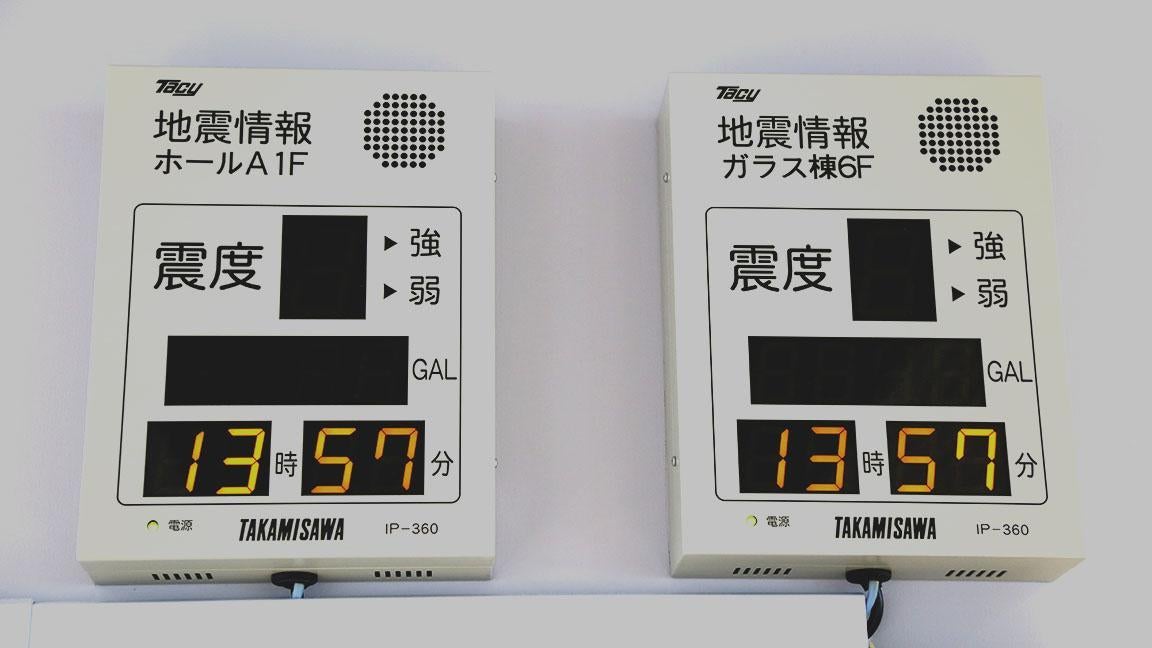 Earthquake Early Warning System
An earthquake early warning system is used to help out in quick defensive disaster activities.