Why Choose Tokyo
International Forum?
Central Tokyo Is Waiting for You
Tokyo is vibrant with cutting edge business and art. The Tokyo International Forum is located in the Otemachi, Marunouchi, and Yurakucho localities where the leading business and commercial areas are gathered. In this place, "Central Tokyo", various people from all over the world gather together to produce new connections and inspiration on a day-to-day basis.
Hospitality

In Tokyo, establishments such as hotels and restaurants have world-class hospitality awareness and high service standards.

Knowledge

In the international city of Tokyo where global companies gather, there is an accumulation of knowledge that include companies with advanced technology and various academic and research institutions.

Culture

Historic traditional culture coexists with leading-edge pop culture. The fusion of these creates a charm that is unique to Tokyo.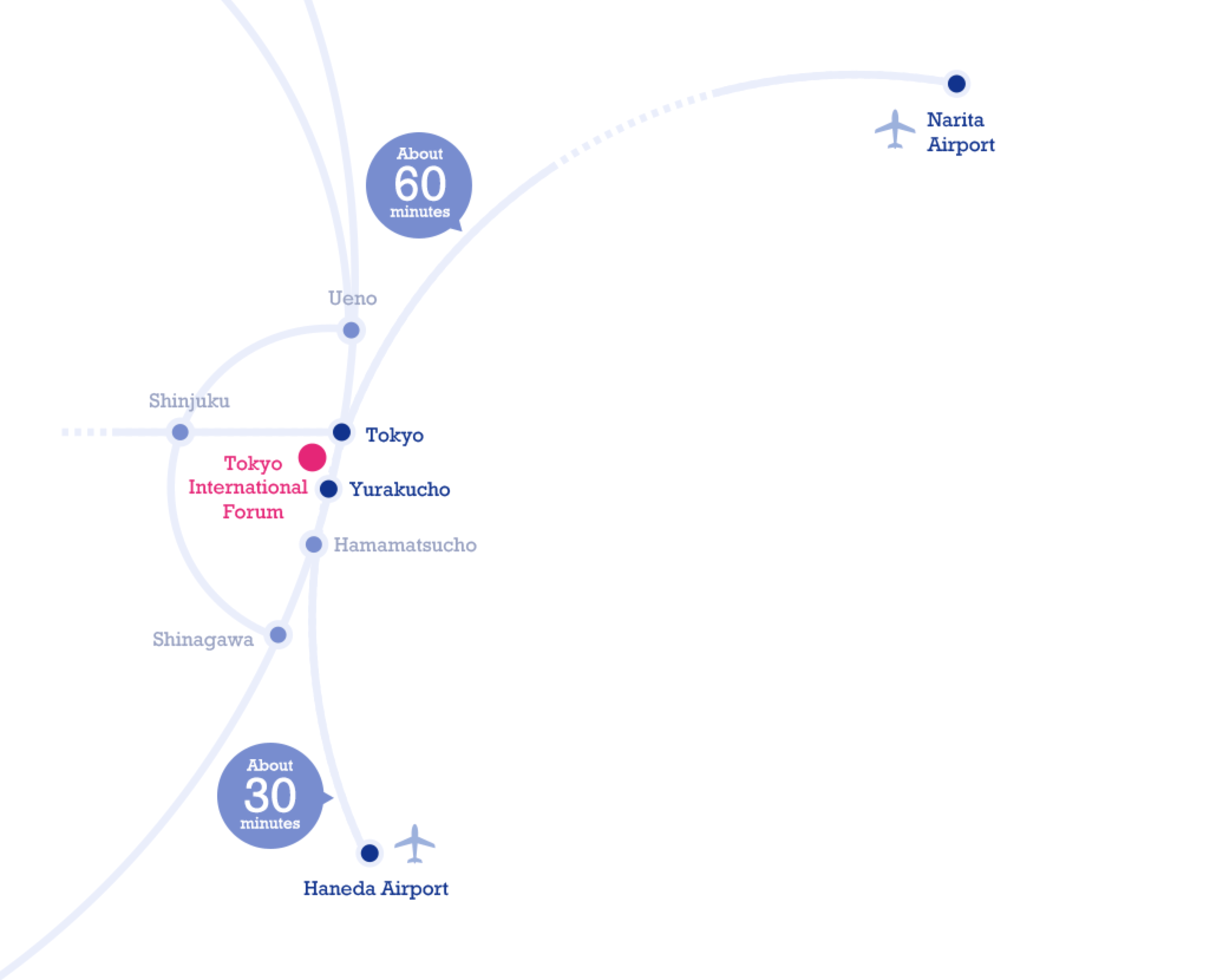 Access
Direct access from international airports and main terminals
Tokyo International Forum is located adjacent to Tokyo Station where Shinkansen bullet trains gather from all over Japan. It can be accessed from the international airport in as little as about 30 minutes, and its outstanding location allows direct access to guests who have landed in Tokyo from throughout Japan or abroad.
All halls are connected by an underground concourse, ensuring smooth access between each venue
Directly linked to Tokyo Station and Yurakucho Station, the first basement floor connects to all of the halls, ensuring a smooth line of travel from the nearest station to the event hall.
TOKYO Unique
Venues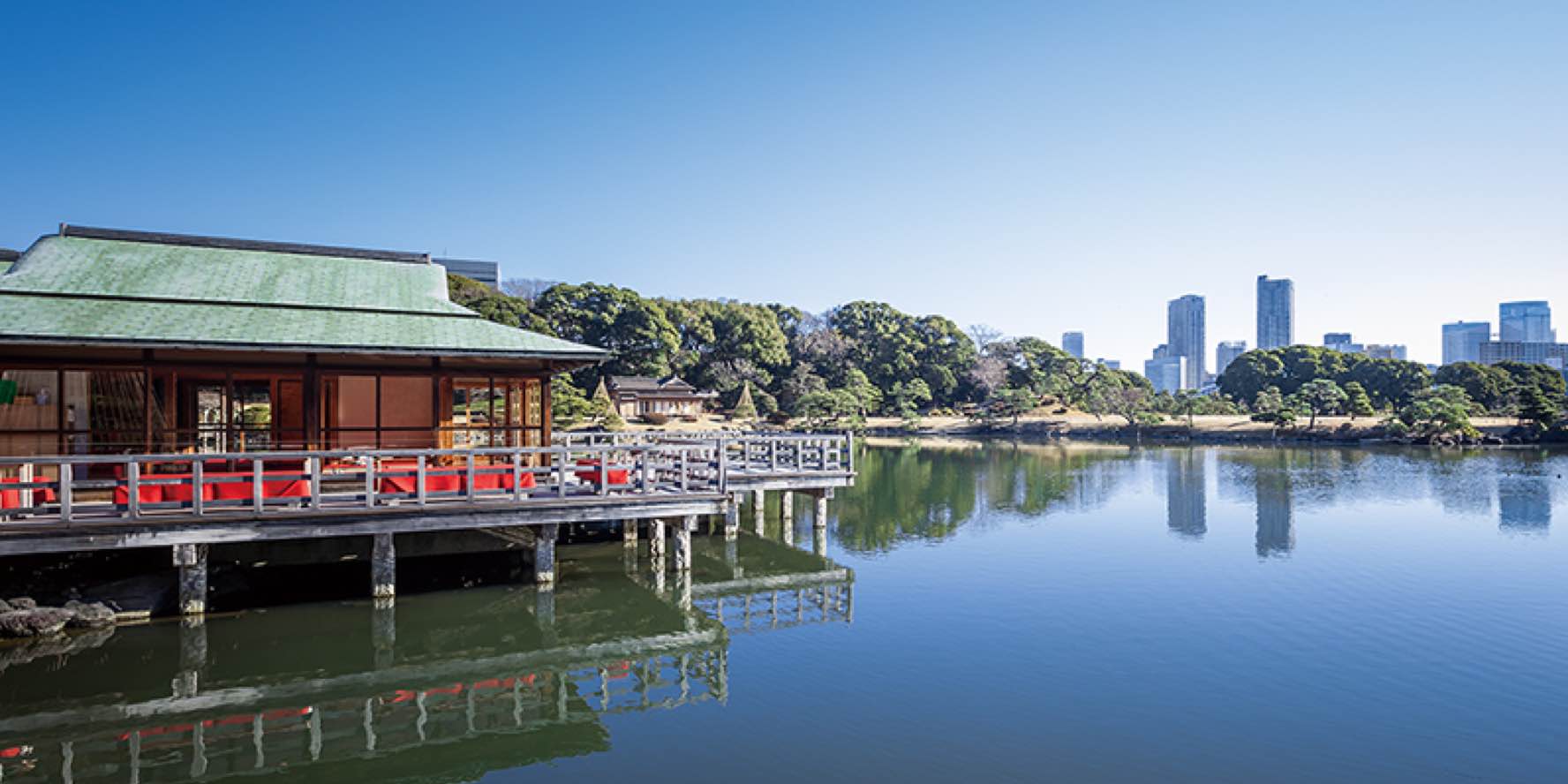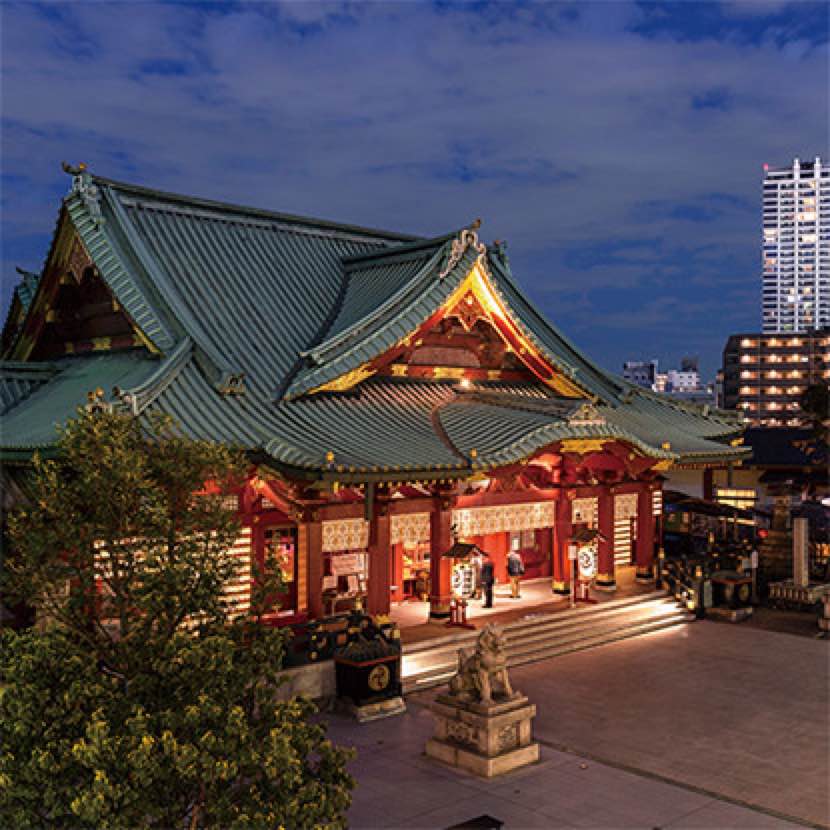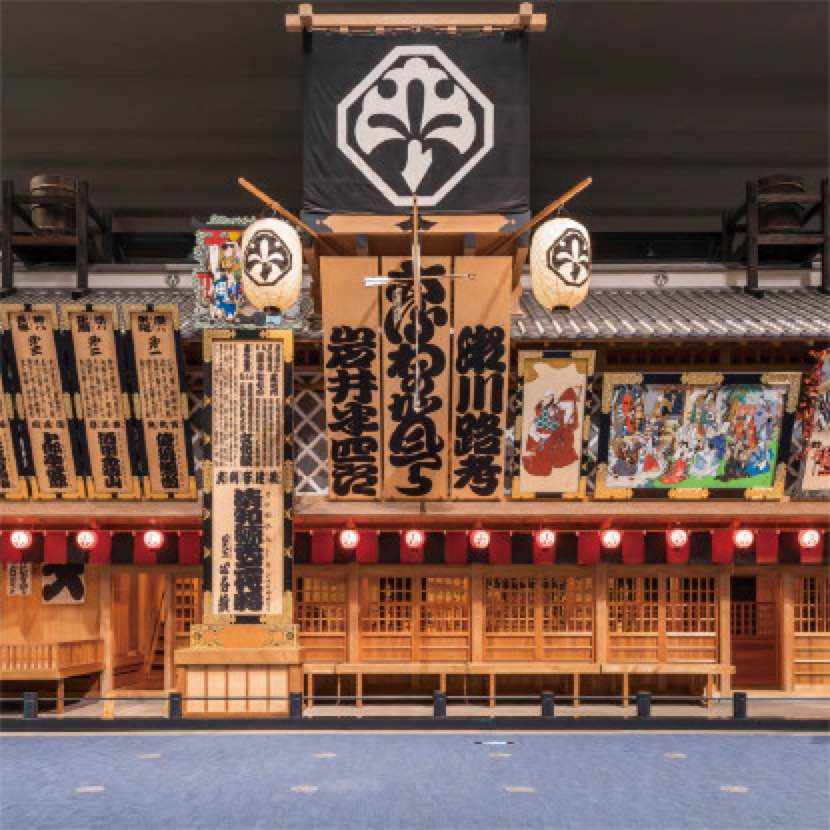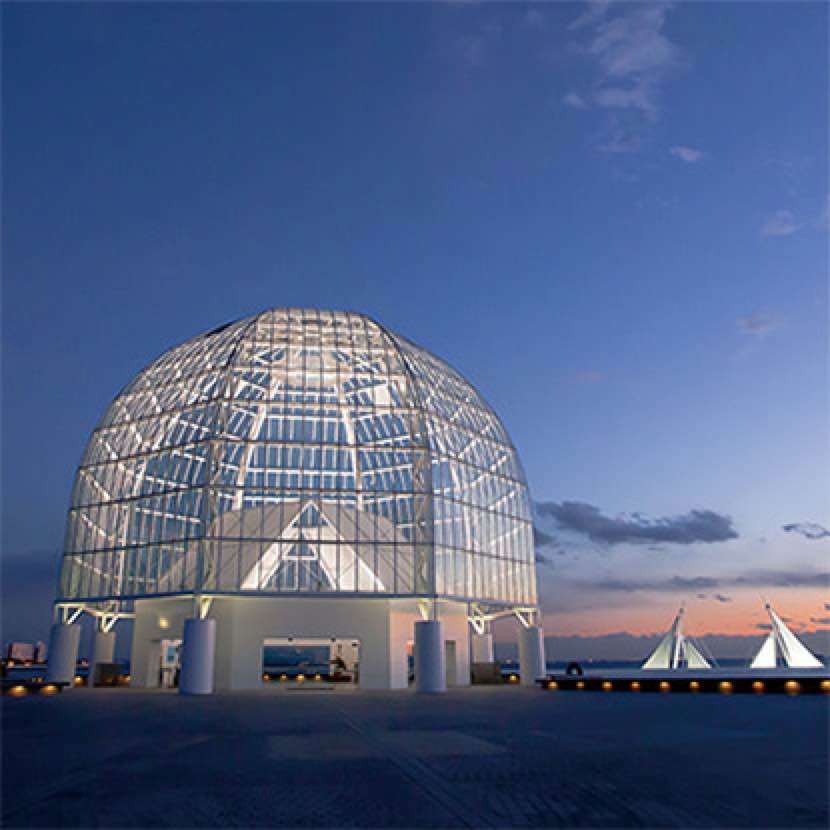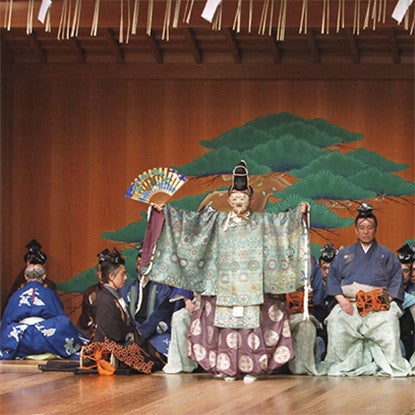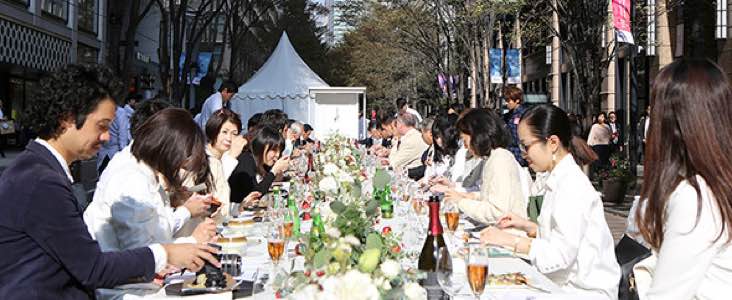 Tokyo is home to a variety of unique venues where visitors can experience the charms of the city, including art museums, aquariums, Japanese gardens, Shinto shrines and Buddhist temples, and theme parks. The city offers a special time and inspiration for your conferences, events, and receptions. Feel free to talk to our staff for more details.
Facilities
Uniquely individual spaces for a variety of uses. You can even hold an event that uses the entire complex.
The Tokyo International Forum is a comprehensive convention and art center that features a vast array of facilities in various sizes that are ideal for any event, including exhibition halls, a theatrical space, and an outdoor plaza. In addition to allowing each facility with its unique features to be utilized individually, the Tokyo International Forum is appealing in that it allows the combined use of multiple facilities.

Event Services
Experts with a wealth of experience offer every kind of event-related service.
Services facilities
Information

Restaurant / Café

Shop

Convenience Store

ATM

Public Telephone

Pay Locker

Mailbox

Bicycle Rentals

AED

Wheelchair Elevator

Nursing Room

Baby Chair

Diaper Change Station

Wheelchair Toilet / Ostomate Toilet
Versatile Event Styles
Tokyo International Forum is home to facilities of various capacities, consisting of seven large and small halls, hall E, and 31 conference rooms in the Glass Building, and has hosted various types of events. Read on for an introduction of some of these events.
Combining Facilities for Successful Events
Below you can find examples of how multiple halls can be combined to create a new style of events.
The largest class ceremony and party venue in Japan
This configuration allows for ceremonies that use the largest class theater-style hall in the country, with 5,012 seats and a 3,000-person buffet style party or 1,328-person seated buffet, all in the same building. The two halls are connected via the Underground Concourse for smooth access.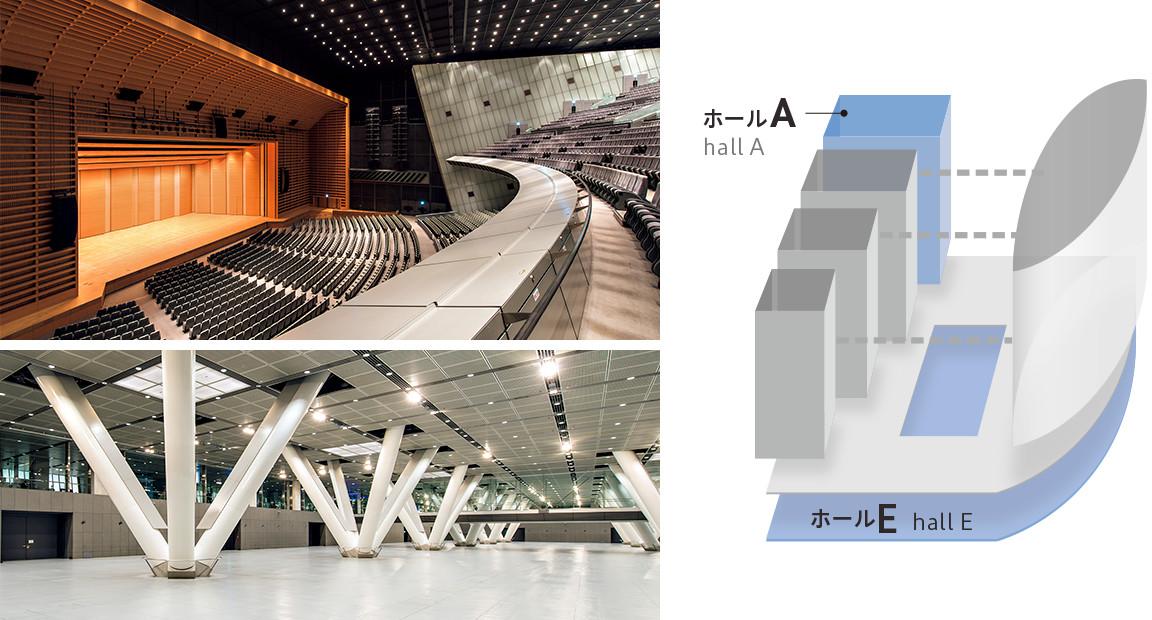 ---
Escalator connects the exhibition hall to the party room
Hall B7

Hall B5

Conference Rooms
These two venues are located on the upper and lower floors of the same building, with an escalator providing easy access between hall B7 and hall B5. Hall B7 can be used as an exhibition hall, for lectures, and ceremonies, and hall B5 can be used for parties, with a bridge connecting to the Glass Building where offices and waiting rooms can be arranged.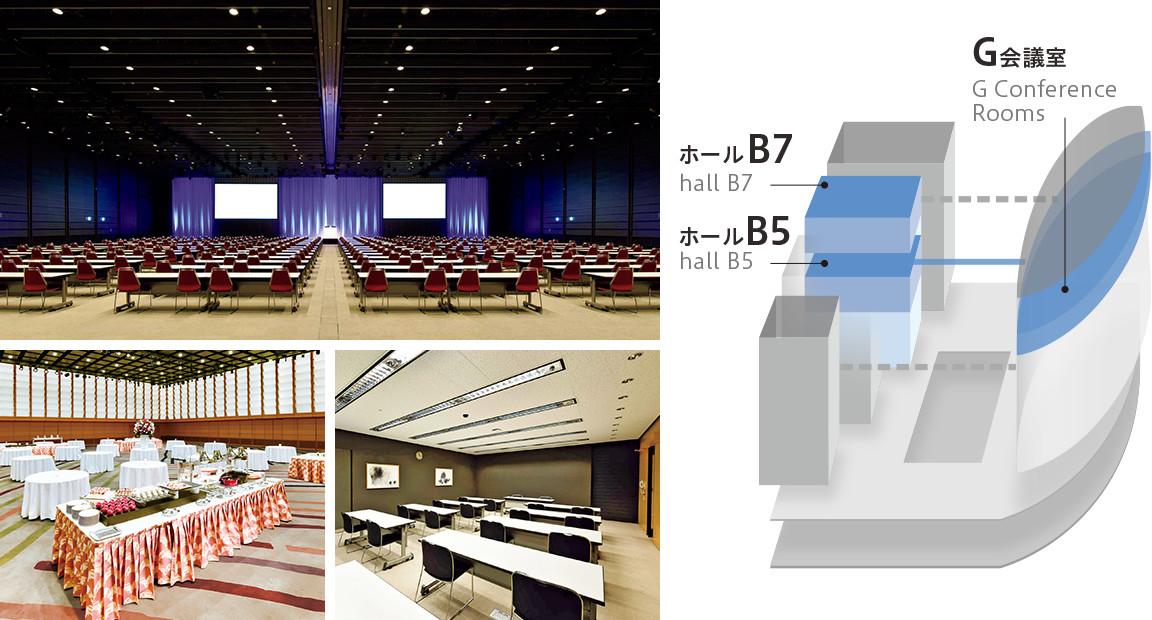 ---
Combination of compact halls that can be used for any purpose
Hall D7

Hall D5

Hall D1

Conference Rooms
In this configuration, hall D7, hall D5, and hall D1 can be used as exhibition spaces, for lectures, and business meetings, with a bridge connecting to a party in G409 for a sense of inclusiveness. Hall D7 and hall D5 both have their own adjacent waiting rooms which can be used as offices, etc.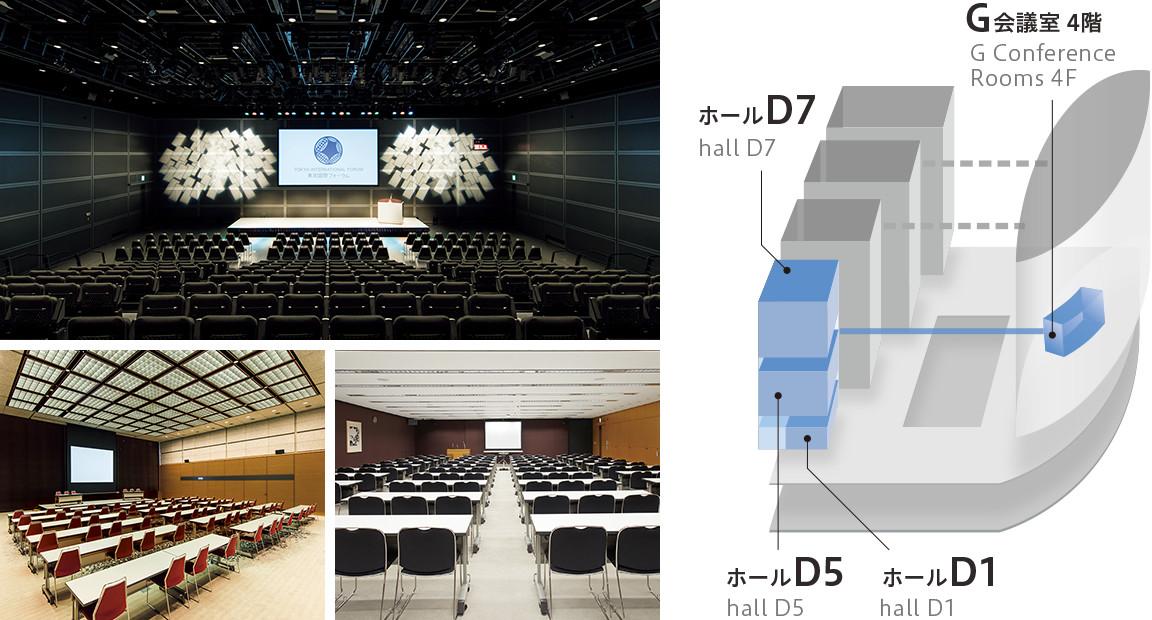 ---
The largest scale showroom on the inside of the Yamanote Line, utilizing the entire Glass Building
Hall E

Lobby Gallery

Conference Rooms

Lounge
Using the hall E, Glass Building conference rooms and lounges together creates a larger space than normal in the Lobby Gallery. Establishing a dedicated reception area, etc. makes it possible to utilize the entire space of the Glass Building for events.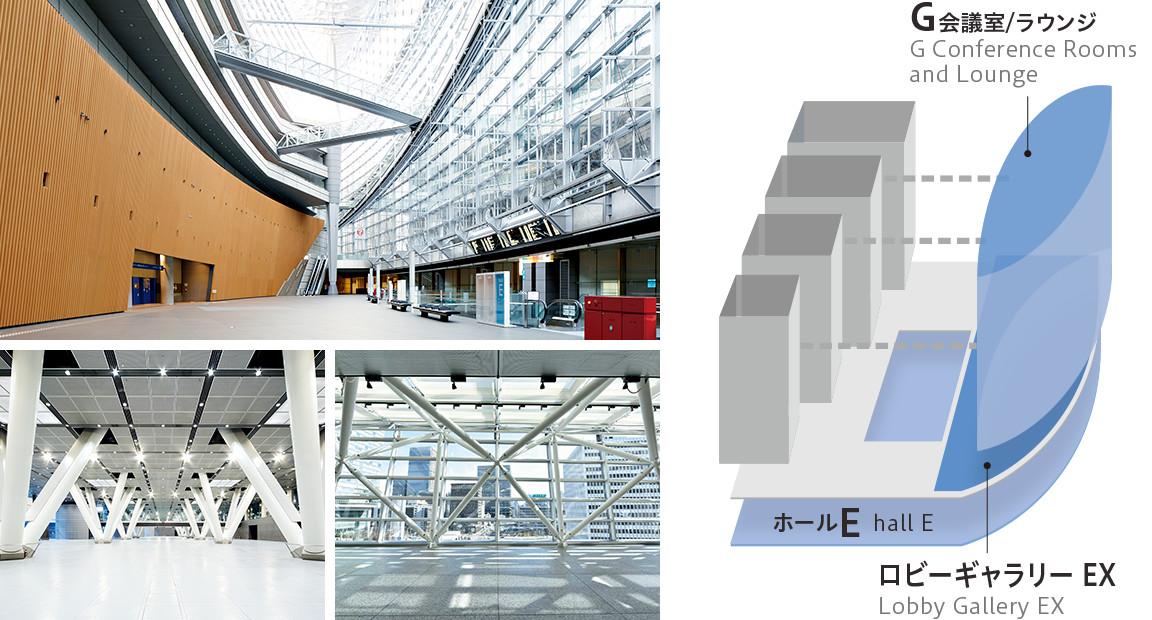 ---
Eco-friendly Initiatives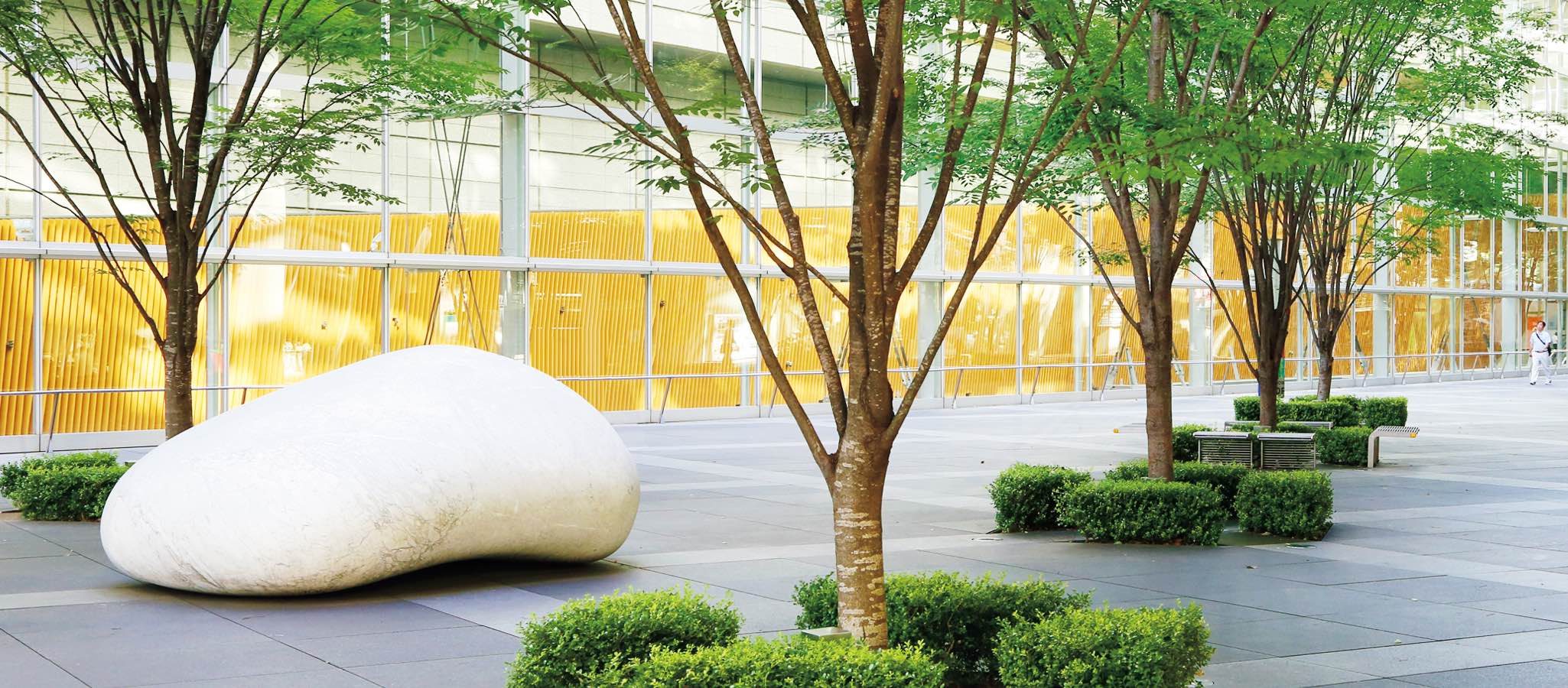 The Tokyo International Forum strives in various ways to leverage natural energy, use energy efficiently and create a comfortable environment.
Application Process

The application process is as follows. Before making an inquiry, please check the following to ensure safe and effective use of the facilities.
Talk to a sales representative for further details.
---
Please use the Inquiry Form to contact us.*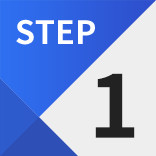 Reservation reception time differs for each facility.
Two years before the date of the event

Hall

A

Hall

B7

Hall

B5

Hall

C

Hall

D7

Hall

E

One year before the date of the event

Hall

D5

Hall

D1

Lobby Gallery
Lounge
Conference rooms G401 to 610
(entire floor usage)

Three months before the date of the event

Conference rooms G401 to 701
(individual usage)
Plaza
NEXT
Please submit the designated Facility Usage Application. As a general rule, the Facility Usage Approval will be issued and sent within 10 days after the application is received.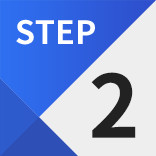 NEXT
Please make the payment by the designated date on the invoice from Tokyo International Forum.
Two years before the event date: 20% of facilities usage fee
One year before the event date: Facilities usage fee
Three months before the event date: 50% of facilities usage fee (total 100%)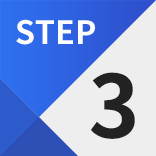 NEXT
One month before use of Tokyo International Forum facilities begins, please make sure to submit all the necessary documents and meet with a sales representative to go over the details of usage.
The organizer must submit any paperwork or applications to the necessary government agencies or other organizations as stipulated by law.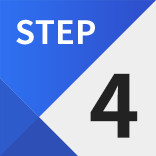 NEXT
From event start to finish
Expert staff will assist the organizer with the below tasks:
・Venue and fixture, etc. confirmation
・Venue and fixture, etc. restoration, key return
・Safety and emergency management
・Staff admission management
・Item carrying in/out management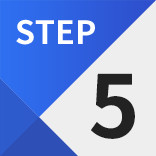 NEXT
Payment of balance (consumption tax, fees for ancillary services, fixtures, etc.)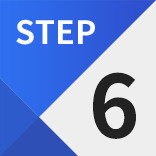 ---
Downloads
Brochures, maps, photos and movies can be downloaded from here.